Ribsgold: Website e-Commerce
Client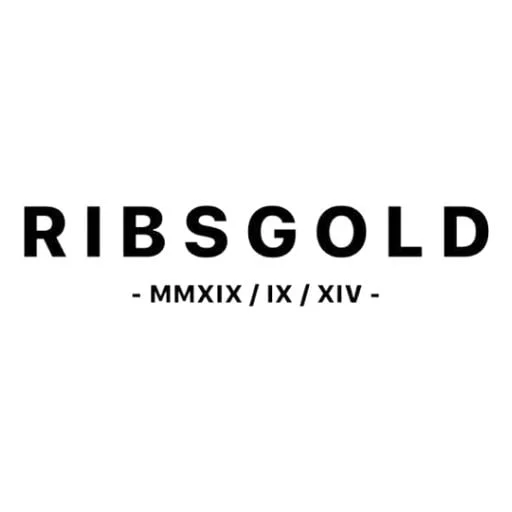 RIBSGOLD
Introduction
Welcome to the Wedesain case study page, where we proudly showcase our collaboration with RIBSGOLD, a distinguished men's fashion retail company. Experience their innovative website, www.ribsgold.com, where visitors can explore their entire catalog and make direct purchases.
In line with RIBSGOLD's brand guidtelines, Wedesain has designed a minimalist website that exudes sophistication, with a dominant black and white color scheme. The sleek design perfectly complements RIBSGOLD's brand identity, enhancing the overall user experience.
Key Features of the RIBSGOLD Website:
Shipping Cost Calculator: Easily determine shipping costs for a seamless shopping experience.

Automatic AWB Printing: Streamline logistics with automatic Air Waybill (AWB) printing for efficient order processing.

Courier Pickup Request: Enjoy the convenience of requesting courier pickups, similar to popular e-commerce platforms like Tokopedia and Shopee.

Integrated Payment Gateway: Accept a variety of payment methods, including QRIS, Bank Virtual Account, e-wallets (such as OVO and ShopeePay), and more.

Instagram Shop Integration: Seamlessly connect @ribsgold Instagram shop with the website, ensuring real-time product updates and synchronization.

Custom Link Management: Leverage a dedicated page for custom link management, similar to services like Linktr.ee, to enhance navigation and promote specific content.

Real-Time Purchase Notifications: Stay informed with real-time notifications whenever customers make purchases, allowing for swift responses and improved customer service.
At Wedesain, we are thrilled to have collaborated with RIBSGOLD in creating a cutting-edge online platform that enhances their customers' shopping journey. The seamless integration of features and intuitive design elements truly set RIBSGOLD apart in the men's fashion retail industry.
Visit www.ribsgold.com today to explore RIBSGOLD's exceptional collection and experience the convenience of their feature-rich website. Should you have any inquiries or require our expertise for your website development needs, feel free to reach out. We are here to help you bring your vision to life.
This masterpiece is the outcome of wedesain's creativity.