Karimsyah Law Firm: Redesign Website Company Profile
Service Web Company Profile
Client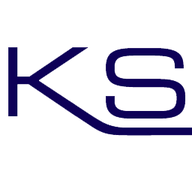 KarimSyah Law Firm
Introduction
We are thrilled to showcase our collaboration with Karimsyah Law Firm, a leading international dispute resolution firm. Our team has designed and developed a comprehensive portfolio page for Karimsyah Law Firm, which can be found at www.karimsyah.com.
On this website, you will find in-depth information about Karimsyah Law Firm, their talented team, the areas of law they specialize in, and the prestigious awards they have received. The website design adheres to Karimsyah's brand guidelines, combining subtle Batik patterns with a clean and professional layout that reflects the legal industry.
One of the special features of the Karimsyah website is the ability to showcase papers and publications. Visit www.karimsyah.com/paper-publication to explore the wealth of knowledge and expertise shared by Karimsyah Law Firm through their papers and publications.
We are proud to have worked with Karimsyah Law Firm and invite you to explore their remarkable portfolio. Dive into the case study below to gain insights into their expertise and experience in international dispute resolution.
If you have any inquiries or are interested in collaborating with us, please don't hesitate to reach out. We look forward to assisting you on your website development journey.
This masterpiece is the outcome of wedesain's creativity.