Cloud Storage System: Web Application
Service Web Based Application
Client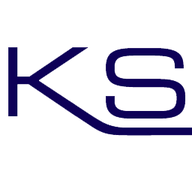 KarimSyah Law Firm
Introduction
Welcome to the Wedesain case study page, where we showcase our collaboration with a client in developing a web-based cloud storage application for file sharing. This application provides a user-friendly and secure platform for sharing files, similar to Google Drive but with additional features that set it apart.
Key Features of the Application:
File and Folder Sharing: Users can easily share files and folders with multiple users, promoting seamless collaboration and teamwork.
Upload Status Monitoring: Users can track the status, progress, and estimated time left for ongoing file uploads, ensuring transparency and convenience.
Shareable Links: Generate shareable links for files and folders, with the option to add password protection, set expiration dates, and manage permissions.
Responsive Design: The application is fully responsive, delivering a consistent and optimized experience across desktop, mobile, tablet, and other devices.
File Previews: Enjoy the convenience of previewing various file types, such as audio, video, text, PDF, zip, and images, directly in the browser without the need for downloading.
Authentication System: The application features a robust authentication system with social login options (Facebook, Twitter, and Google), regular login, registration, password recovery, account settings, and more.
Permissions and Roles: Implement a comprehensive permission and role system, enabling precise control over user actions, subscription plans, and guest access throughout the site.
Grid and List Views: Users have the flexibility to switch between grid and list views, choosing the display style that suits their preferences and browsing experience.
At Wedesain, we collaborated closely with our client to develop this intuitive and feature-rich cloud storage application for file sharing. Its enhanced capabilities, including customizable shareable links and responsive design, offer users a seamless and secure sharing experience.
Experience the convenience and versatility of this cloud storage application by visiting our client's website today. If you have any inquiries or require our expertise in website development, feel free to contact us. Wedesain is dedicated to delivering innovative solutions tailored to your specific needs and exceeding your expectations.
This masterpiece is the outcome of wedesain's creativity.